"When implant knowledge and experiences are shared,
all of our practices and patients benefit tremendously" -C. Misch
---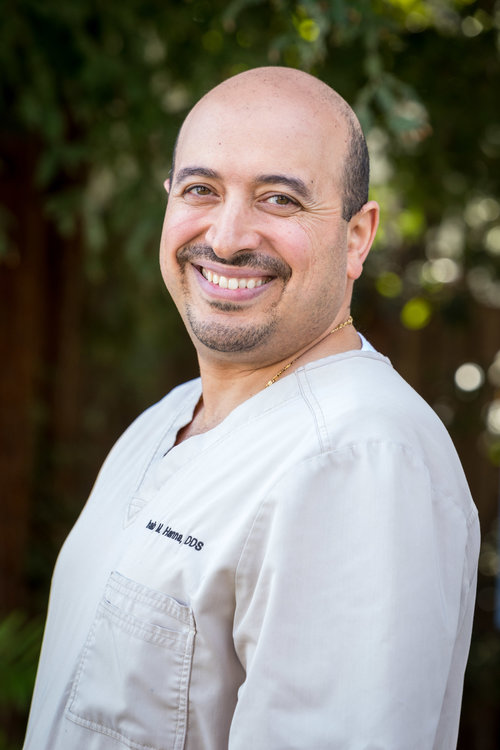 Ihab M. Hanna, DDS, FAAID-DABOI
Dr. Ihab M. Hanna graduated, with honors, in 1994 from Cairo University. Afterward, he spent three years in training and hospital residency before moving to San Francisco. He completed two years of General practice residency at the University of Illinois, as a chief resident, where he acquired additional training with the use of Dental Implants, sedation and special care dentistry.
With over 25 years of implant dentistry experience and faculty at Hiossen's implant education program, Dr. Hanna has extended his skills and knowledge to the community through his implant study club, where he supports general dentists in advancing their education further.
Dr. Hanna is co-founder of the Bay Area Implant Institute and is committed to sharing dental implant education to the general dentist community.
---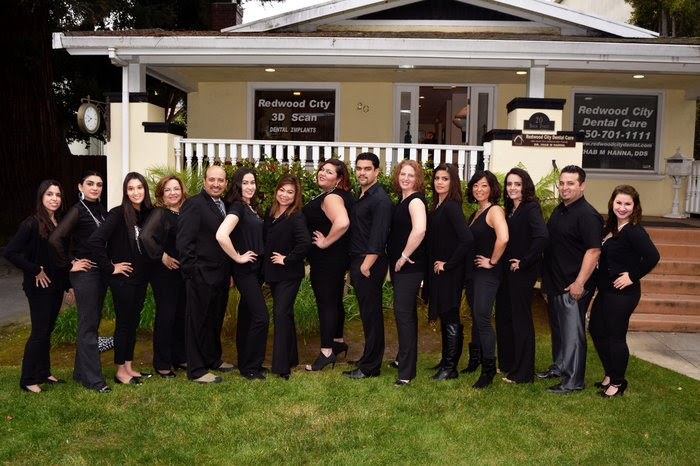 There has never been a more innovative time in dentistry! We, at Bay Area Implant Institute, are excited and invigorated about our dental careers and the ability we have to impact the quality of our patients' lives. Whether it is caries control or full mouth reconstruction, our patients can see and feel the difference. We are honored to be your colleague during this exciting time in dentistry.
The climate of dentistry has changed. The standards have been raised, the technologies have been improved, and the future of dentistry is red hot! We have the capability to drastically improve the quality of our patients' lives and in turn, change our own. We are rewarded by patients who tell us that our work has changed their lives we feel every dentist has the ability to make a lasting difference in the quality of his or her patient's life and we would like to invite you to join us for the Superstar Dental Team Meeting Training. 

We look forward to your attendance with your office Team at our Superstar Dental Team Meeting Lecture & Participation workshops
A 2 Days journey for your dream practice to be. !
Friday, July 31st, 2020 & Saturday, August 1st, 2020
9:00am -6:00pm
Lunch Provided
16 CE Units
Doctors $650
Auxilliary $485
Register in advance for this meeting as seating is limited,
Early Bird Special: $100 off your registration if registered by
July 10, 2020
Objectives of this lecture is for participants to:
1. Understand your value to the team and the team value to you
2. Understand the value of a new patient visit.
3. Establish an Elite dental practice by refining all team skills though lecture, training, workshop and videos.
4. How to run your office safely after Covid-19
5. Running a bulletproof practice with system, protocol and SOP.
6. Hiring an ideal team.
Prior level of experience:  1 year of dental experience is necessary for Auxilliary Team.
---
After registering, you will receive a confirmation email containing information about joining the meeting.
YOUR TEAM IS INVITED!
REMEMBER TO RSVP!
Registration is refundable 10 days prior to event
Thank you for your referrals and for your great support.
3D-Scans for your implant patients.
You can refer for Sectional or Full Maxilla or Full Mandibular Scans
to better treatment plan your dental implant cases.



ADA CERP is a service of the American Dental Association to assist dental professionals
in identifying quality providers of continuing dental education.
ADA CERP does not approve or endorse individual courses or instructors,
nor does it imply acceptance of credit hours by boards of dentistry.
www.bayareaimplantinstitute.com
Phone: 650-701-1111
Fax: 650-701-0960
20 Birch Street
Redwood City, CA 94062