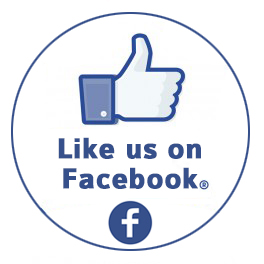 Write Review Course Schedule Calendar
OUR COURSES
Dental Courses
RWC Dental Institute was founded in 2011 and has been approved by the Dental Board of California
Our courses have flexible dates, hours and affordable rates.
We are available every day 9 am to 6 pm (excl. Sunday). All classes are taught in an actual dental office using the latest in dental equipment by practicing dentist and his team.
OUR COURSES
RDA Written Exam Review Course
Two full days seminar which will cover all the subjects included in the dental board of California RDA written exam. This course will include the review questions. You benefit from an instructor with 20+ years of experience.
Price: $415 
DAY 1
We will cover Infection control, Radiation Safety, CPR, OSHA, Med Emergencies, Coronal Polishing, Restorative and Esthetic.
Day 2
We will cover Pit and Fissure, Law and Ethics, Endo, Ortho, Instruments and questions.
CORONAL POLISHING
Price: $465.00
WE PROVIDE ALL COURSE SUPPLIES
For available dates, please see the Calendar or call us at 650-477-3773
Hours:
Day 1 
9 am – 6 pm
Day 2
Half Day
INFECTION CONTROL 
Price: $385.00
For available dates, please see the Calendar or call us at 650-477-3773
Hours: 9 am – 6 pm
This is an 8 hours Infection control course offered to dental employees involved in clinical dentistry, satisfying the requirements of the CA dental board and the prerequisite for the RDA exam.
It is required by the CA Dental Board that unlicensed dental assistants who are employed after January 1, 2010, for 120 days or more must complete a Dental board-approved a course in infection control and a Dental board-approved course in the California Dental Practice Act.
CPR FOR HEALTH PROVIDERS
Price: $95.00
For available dates, please see the Calendar or call us at 650-477-3773
Hours: Please contact us.
The American Heart Association provides their latest online course, Code: #90-1403. The course follows the 2010 AHA Guidelines for CPR and ECC. Learners will be exposed to five team-based exercises, scenarios, and also an individual written tests. The course will let students explore and understand as they will teach them how to attend to and recognize real-life emergencies, provide appropriate ventilation, chest compression and initiate an early use of AED.
Students have the opportunity to access their study guides, manuals, and reference cards for more than 24 months.
AHA will require e-learning courses to include the following:
Part 1. Online cognitive lessons.
Part2. Hands-on skill practice.
Part3. Hands-on skills testing.
Once you register for the course, a key will be automatically e-mailed to your e-mail address.
Using this key will help you fulfill the following:
1.   Completing the online AHA website registration.
2.   Students can now access their courses by clicking on the "My Courses" tab.
3.   Students will have to perform the following on the "My Courses" page:
Activate the key.
Start a course that will last for 1-2 hours.
Print out the Certificates on Completion and bring it to the assessment test that will be for a duration of half-an-hour to one hour.
PITS and FISSURE CERTIFICATION
This is a 2-day course - Class is from 9:00 am to 6:00 pm
Price: $585
Available Dates: See Calendar or call us at 650-477-3773
Course Description:
Redwood city Dental Institute is providing a 16 hour Pits and Fissure Sealant course that's approved by the Dental Board. The course provides supervised lectures, laboratory (Fletcher manikin or extracted teeth) and clinical instructions.
  Course Pre-requisites:
Students are requested to complete the following board-approved pre-requisites with a proof prior to the Pits and Fissures course:
1. Certificate of Completion of Coronal Polishing.
2. Certificate of Completion of Infection Control
3. Current CPR card and BLS for Healthcare Professionals (Approved by AHA)
They are also requested to provide the latest proof of identification. Students will need four patients for Pits and Fissure Sealants.
Radiology Safety Certificate
Redwood City Dental Institute is providing a Dental Board approved 32 hours radiation safety class.  This is a 2 day  in Class course.
Price: $585
Available Dates: See Calendar or call us at 650-477-3773
Course Description
 The successful completion of the California State radiography requirements will be recognized by awarding a Radiation Safety Certificate approved by the Dental Board of California.
Your training in dental radiology (x-ray) will include taking radiographs on manikins and eventually on four (4) human patients.
Course Prerequisites
Following are the steps students must complete prior to the first day of the course:
Students must have completed the Infection Control Course.
Select patients that have their adult dentition with a minimum of 24-28 teeth.
No fixed orthodontic appliances
Patients must be 18 years and older.
Patients must be seen by a dentist to determine that there is a need for full mouth series of x-rays (FMX) for diagnostic purposes.
Patients must not have had radiographs taken within the last year (12 months).
All patients must complete and sign a health history and consent form. Including    yourself. (As long as you are not pregnant.)
Students must purchase their own Double Pack Film- Size #2.
Patients must be at least 18 years of age.
All clinical patients MUST have RX w/ medical history signed prior to exposure.
Radiology Course Requirements
You will be responsible for recruiting your four patients. The recruited patient must have a written prescription (Rx) from their dentist in order to qualify to have full mouth survey of radiographs taken by you. If your patient does not have a family dentist, make arrangements for your patients to see your employer (dentist) or your family dentist.
Course Registration
Please select the course (See Calendar for exact dates) you would like to attend*:
Cancellation Policy
Refunds will be made with written notice of cancellation received at least three weeks prior to the course date. In the rare event where the course is cancelled, all payment received will be refunded in full, which constitutes full payment.